Specialty Contractors
Specialty Contractors
A specialty contractor usually works directly for the homeowner and may be referred by the manufacturer that has trained the installer on the correct application process. The manufacture's specification for the installation process is compiled specifically for the contractor's knowledge of the product. Because of RCM's format, home owners will be able to include and refer to the manufacture's Product Specification prior to starting a remodel or new construction project.
The following list, will give you a sample of the type of work a specialty contractor performs:
Air Duct Cleaning
Cabinet Door Replacement
Cabinetry
Carpet Installation
Chimney Services
Cleaning Services
Closet Systems
Countertops
Disaster Cleanup
Drywall repair
Electrical
Fencing
Flooring

Garage Doors
Hardwood Floors
Heating and Air
Home Inspection
Landscaping
Lock & Key
Marble and Granite
Metal Framing
Painting
Paving
Pest Management
Plumbing
Pool Installation, Maint.
Power washing

Property Maintenance
Refrigeration
Roofing Metal
Security Systems
Septic Systems
Sheetrock repair
Siding
Sprinkler Systems
Tile Installation
Wallpapering
Water Testing
Window Tinting
Windows and Doors
Certified Contractors
When hiring a specialty contractor perform a quick check to see if the contractor has been certified or has previous experience installing the products. The following is just a sample list of manufactures that have certification programs throughout different regions of the country for their product installation.
Johns Manville Roofing Systems
Firestone Metal Products
Knauf Insulation Products
Owens Corning
T.F. Systems Thermo Form
Andersen Windows & Doors
W.R. Grace

DuPont
CertainTeed
Nichiha
James Hardie
Weyerhaeuser
Superior Wall Systems (Dry, Stucco)
Dryvit Corporation
If you ever have a concern with a Specialty or Certified Contractor, it would be advantageous to contact the manufacture's representative and request an inspection of the installation by a qualified representative prior to signing a contract. Then ask for a letter certifying the inspection to keep in your file for the full length of the warranty period. If they will not work with you in this manner, find another product.
---
Speciality Woodworker and Remoldeler
Davin Enterprises
Owned and operated by Erik Davin
An award winning Master Carpenter
Custom Woodworking & Remodeling
http://www.erikdavinenterprises.com/
Decks
Additions
Furniture
Pergolas
Arbors Cabinets
Anything you can imagine is available. We do everything from design to finish, kitchen remodeling, bathroom remodeling, attic/basement finishing, custom cabinets and furniture, decks, pergolas, arbors, all kinds of outdoor structures, sunrooms, screen rooms, additions, tile and stonework, framing, drywall installation and finishing, windows and doors custom finish.
678-764-6855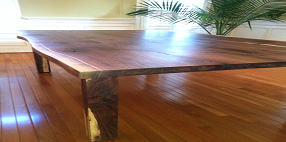 Custom designed furniture
Pergolas
If you are considering Custom Decks or Pergolas with profession Quality, Give Erik a call.
Davin Enterprises - 678-764-6855 - Erik Davin